Fueling the fire for the anti-epidemic forces in the area, Hai Phat Group participated in supporting the Ha Dong District Youth Union to organize the "Youth Kitchen" to provide hundreds of free meals a day for the frontline against the pandemic in Ha Dong district.
The fourth wave of COVID-19 epidemic broke out, causing a wide range of residential areas to be isolated. Ha Dong district and Hanoi city must implement social distancing according to Directive 16 of the Government. Hai Phat Investment JSC has participated in supporting more than 300 meals to provide to the quarantine area, the frontline force against the epidemic, and vulnerable citizens.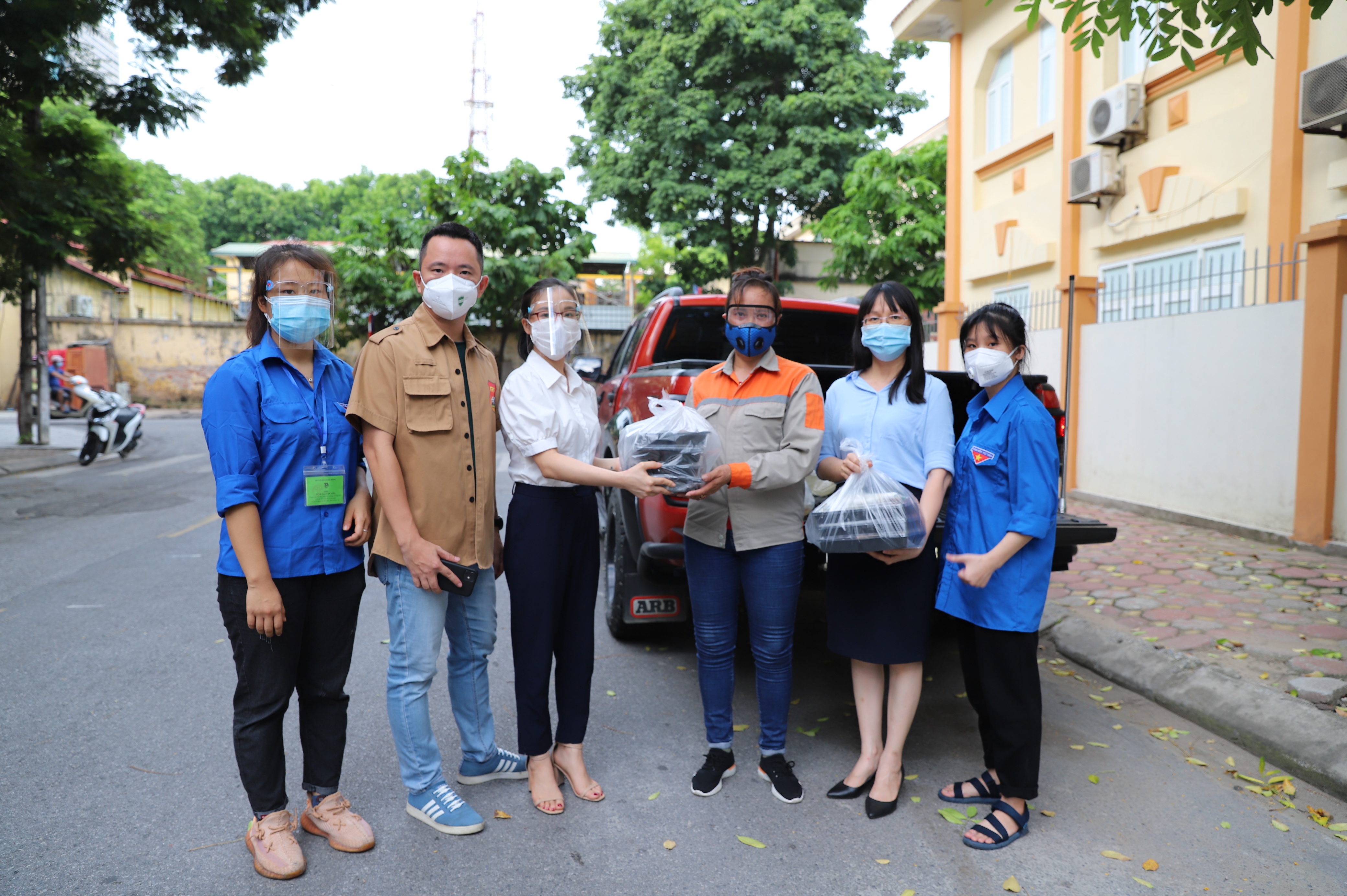 The "Youth Kitchen" model began to be organized on August 9, when Hanoi issued a directive to continue the 15-day social distancing. The organization of cooking will be done by young volunteers with the principle of ensuring the prevention of epidemics and ensuring food hygiene. Currently, the kitchen is maintaining about 200 meals per day, all servings are carefully packed, including rice, fruit desserts, and soup. After cooking, Union members will distribute meals to COVID-19 prevention and control forces at checkpoints in the District, isolation areas, and vulnerable families.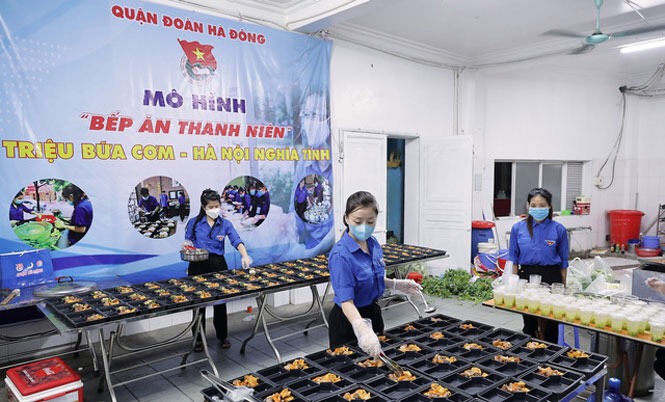 In addition, in order to cooperate with authorities and support localities in effective prevention and control of the pandemic, Hai Phat Group has supported 30 million to the Steering Committee for COVID-19 prevention and control in La Khe ward, Ha Dong district.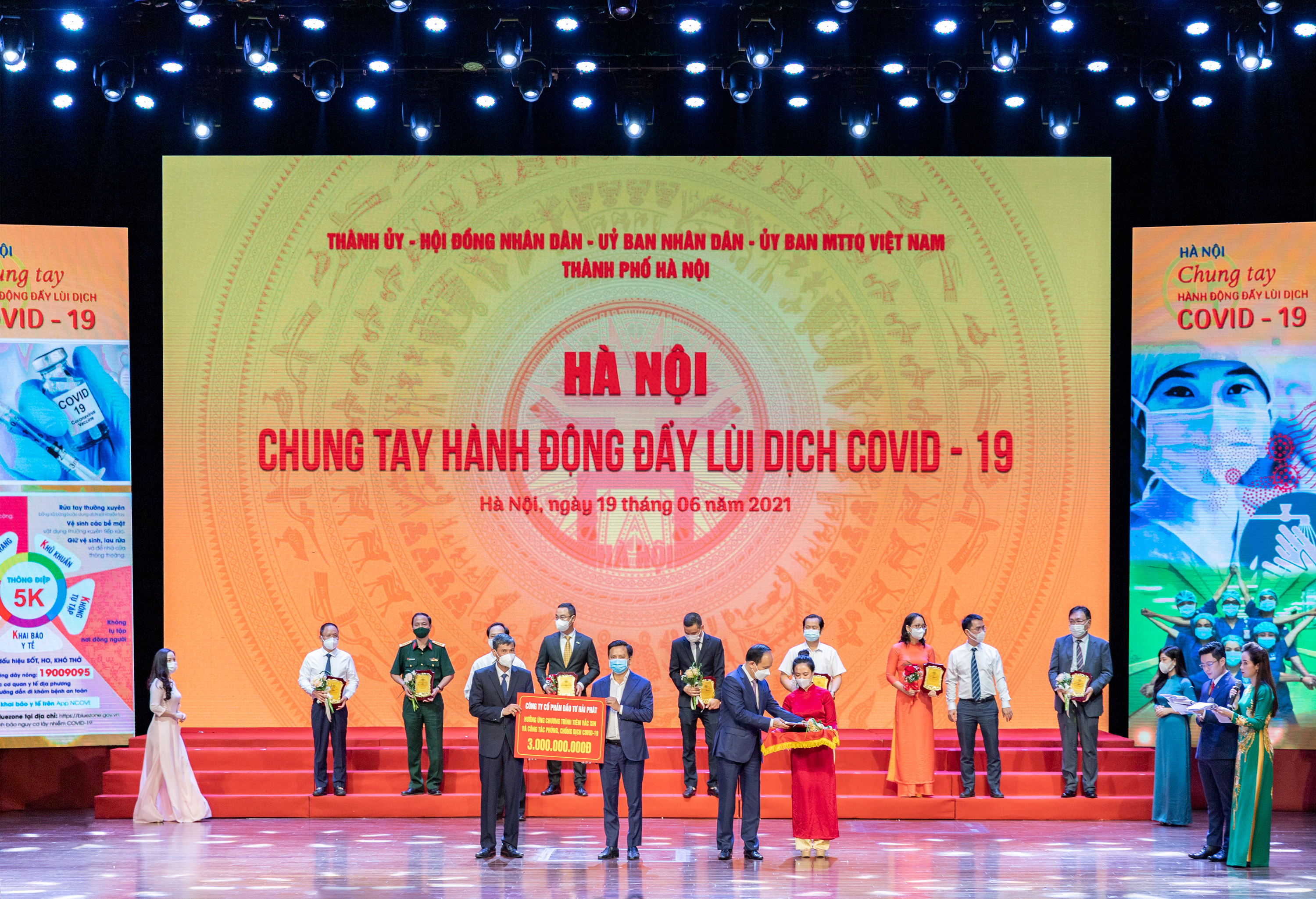 Recently, in order to respond to the urge of the Vietnam Fatherland Front Committee in Hanoi and the Fatherland Front Committee of Can Tho city, Hai Phat Group has donated 3 billion VND to the COVID-19 Vaccine Fund in Hanoi; 10,000 COVID-19 rapid test kits worth 1.3 billion VND and 2 billion in cash for the Fatherland Front Committee of Can Tho city.